Spin It In
C&L Fellowship, Spring 2008-09 | Creativity Fund
Project Description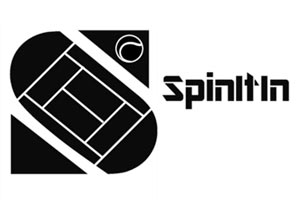 Fellowship Recipient 2009
Creativity Fund, 2009

About The Project

SpinItIn is a hip tennis company designed to serve street cred to the sport of tennis with unique apparel and tennis gear. Targeted at the growing tennis youth population Spinitin offers comfortable clothes and funky designs to the modern tennis player and tennis fan. The perception of tennis as a country club sport is rapidly changing and the Spinitin brand exemplifies the shift from a privileged sport to a hip fun culture. Bringing an urban feel to the style of the sport coincides with this evolution.
About David Midler, Noah Goldman
David Midler is dedicated to pursuing his dreams and paying his rent with his passions. In May 2009 he will graduate from Oberlin College with a major in religion and a minor in computer science. Currently, he is starting an apparel company called Spin It In designed to serve street cred to tennis as the underground tennis company, which will feature hip apparel and unique charitable opportunities related to tennis. He has a website for the company (www.spinitin.com) and also has various other web pages on topics like sports and technology. He came from a business-oriented background in Flint, Michigan where his family has owned and run an auto-salvage yard for over twenty years.
Noah Goldman's dream has always been to be an Entrepreneur in some sense. Starting SpinItIn with Dave satisfies his entrepreneurial craving in that it gives them the opportunity to build something from the ground up in an area that both have a passion and history in. Noah grew up playing tennis and it has always been somewhat of a country club sport. This trend has shifted and this has become apparent with the new faces that represent tennis. A much hipper brand of player has taken over and SpinItIn is going to be the apparel company to accompany the shift to "hip" in tennis. Dave and Noah are committed to growing SpinItIn and one day seeing their apparel being worn on the professional tour.
Team Members