Student Ventures
Select:

|
|

|
|
|
Kantara Crafts
Students: Alia Kate
Kantara Crafts is a fair trade business that partners with Moroccan artisan cooperatives to offer finely crafted, handwoven textiles from Morocco in a socially responsible, environmentally conscious fashion.
Creativity Fund & Fellowship Recipient, 2008

Composing Cities
Students: Danielle Koplinka-Loehr
Teaching Rural Vietnamese Youth about Personal Hygiene
Students: Thao Phan
Starting a non-profit agency in Quang Tri, Vietnam that will install infrastructure, make soap, teach students about hygiene, and network with other non-profit organizations in Vietnam and the United States.
SILENCE/noise Tour
Students: Steuart Pincombe
Phakumba Social Development Organization
Students: Sage Aronson '12 | Suman Giri '11 | David Ohana '12
The purpose of this trip will be to collect data on the social infrastructure of Phakumba and initiate communication with the villagers. This information, besides from being anthropologically novel, will be used to inform and refine our skeleton social development model with the long-term goal being self-sustainable public infrastructure. More specifically, we will be conducting informal recorded interviews in hopes of A) finding out how decisions are made at the individual, familial and public level B) prioritizing the village's need for public infrastructure (potable water filtration, medical clinic, school etc.).
Internship Recipient, 2009
Creativity Fund Recipient, 2009

Trash to Treasure: The Art of Upcycling Clothes
Students: Grace Amber '13
In the future, I hope to open a center comprised of three sections: a thrift store, a seamstress shop, and a repurposed clothing boutique. These three sections will work symbiotically to create a store that provides clothing relevant for all demographics, instills environmental standards, and even offers low-income outreach services. It will be called Gracy's Green Earth, a recycled name that initially represented a store my parents owned in the early 90's. This summer, I will start researching this idea by creating and selling repurposed clothing and observing thrift and vintage shops.
Creativity Fund Recipient, 2010

Media Production and Marketing
Students: Michael Olson '12 | Theodore Anthony '12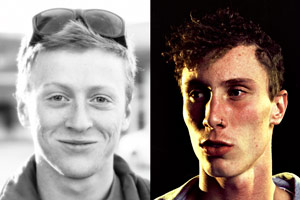 We are in the process of laying the groundwork for a media production and marketing company. This company will specialize in video production and post-production, photography, image manipulation, web design, graphic design, consulting, marketing, branding and more. We are currently building the foundations for our company and legally formalizing our partnership so that we are in a position to pursue media production and marketing full-time following graduation.
Creativity Fund Recipient, 2011

Entrepreneurship Scholars 2010
Students: Max Rivlin-Nadler
Queens Community Media Center promotes media literacy through the production of community journalism.
The Enhancement Project
Students: Eliza Diop '14
The Enhancement Project is a budding organization aimed at issues around waste, waste removal and consumption in Senegal, West Africa. The Enhancement Project will work with the local community and with ecological organizations in Senegal to create a program and initiative around education on waste, and waste removal. The Enhancement Project hopes to install a new infrastructure around waste that will educate Senegalese people on the importance of watching one's consumption, and also on the damaging effects of untreated waste. In all, The Enhancement Project hopes to create a new consciousness around the importance of waste management in Senegal.
Creativity Fund Recipient, 2012

ACADEMY
Students: David Bird '12 | Eugene Kim '12 | Christian Smith '12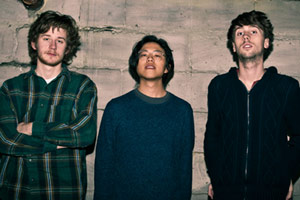 ACADEMY is a contemporary and experimental music trio comprised of David Bird, Eugene Kim, and Christian Smith. Our 2012 Winter Term project will involve preparations for realizing July Mountain, composed by Michael Pisaro; as well as a five-day performance tour featuring works by Mark Poliks, Esaias Järnegard, and Pisaro.
CIGSIE Recipient, 2011

The Football BarN
Students: Vasil Zlatev
The Football BarN—Plovdiv's first sports bar—takes care not only of its customers, but also of the environment.
Syzygy Tour
Students: Tim Ballard | Andrew Flachs
Music at Mercy Allen Hospital
Students: Jessica Saw '12
Numerous studies indicate that music helps minimize patient stress in hospitals. Many hospitals have thus implemented programs that provide live performances to patients. Through this project, patients at Mercy Allen Hospital's Skilled Nursing Center will be able to participate in such programs by requesting one-on-one performances by volunteer conservatory students.
CIGSIE Recipient, 2011

Spin It In
Students: David Midler '09 | Noah Goldman '09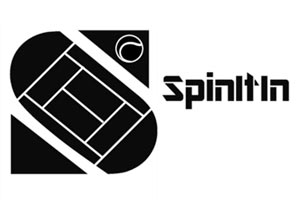 SpinItIn is a hip tennis company designed to serve street cred to the sport of tennis with unique apparel and tennis gear. Targeted at the growing tennis youth population Spinitin offers comfortable clothes and funky designs to the modern tennis player and tennis fan. The perception of tennis as a country club sport is rapidly changing and the Spinitin brand exemplifies the shift from a privileged sport to a hip fun culture. Bringing an urban feel to the style of the sport coincides with this evolution.
Fellowship Recipient, 2009
Creativity Fund, 2009

Entrepreneurship Scholars 2010
Students: Joseph Blasher
Building a self-sustaining outreach program through the Afro-Brazilian martial art form, Capoeira Angola.
Eco Internships
Students: Eliza Diop '14
I will be working with the Earth Rights Eco Village Institute, Senegal's National Eco-Village Agency and Beyond Fair Trade to develop a trade model that empowers communities, expands existing trade networks and increases economic diversity and activity in eco-villages. We will ultimately be doing research to support a global Fair Trade initiative.
Creativity Fund Recipient, 2011

Rockstarz Clinic
Students: Nathaniel Gelb
Rockstarz Clinic aims to stimulate an interest in music among youth by holding dynamic summer camp workshops, performances, and lessons.
Niger Stove Project
Students: Rachel Rothgery
The Niger Stove Project will reduce greenhouse gas emissions and improve the respiratory health of families by disseminating low-cost, fuel-efficient stoves through an alternative-income program benefiting disadvantaged women.
Fellowship Recipient, 2010

Fog Harvesting: An Environmental and Social Solution
Students: Gabriela Baker '11
This project will explore using fog harvesting technology as an alternative and more sustainable water source in California, where drought is expected to increase with climate change. Fog harvesters are simple collection systems that can be installed in individual gardens to collect water particles from the air. To date I have spent time developing a socially conscious business model, interviewing potential clients and investigating how a collection system would actually function in a garden or other location. During summer 2010 I will install pilot examples of these simple collection tools in several locations in the Bay Area.
Creativity Fund Recipient, 2010

Entrepreneurship Scholars 2010
Students: Alexander Boland
Entrepreneurship Scholars Project: Interactive Storytelling is a new technology that will allow video game players to participate as a character in a story in order to both experience and influence that story's outcome.
Bread and Butter Silkscreening Studios
Students: Sara Krugman | Gabriel Cohen | Jolie Signorile | Asa Ivry-Block
We are the Bread & Butter Collective-- a group of print makers dedicated to earning their daily bread while creating a space to enjoy life's butter: community, progressive change, and creative process. We are a collectively owned and operated silkscreening studio in Long Island City, Queens.
Fellowship Recipient, 2009

Sound as Material
Students: Ted Rankin-Parker '08 | Joanthan Corey '08
WonderRoot is an Atlanta-based non-profit arts organization committed to uniting artists and community to inspire positive social change. We would like to present a series of workshops and concerts through WonderRoot' s Creativity for Kids program in which Wonder Root artists go to schools, partner with mentoring organizations, and partner with other community service organizations to teach art production methods. The workshops will be titled "Sound as Material" and will focus on concepts we have learned at Oberlin through studies in contemporary music, dance, sculpture, and experimental improvisation through these media.
CIGSIE Recipient, 2009

Historical Spanish Organs in California
Students: Jennifer Bower '12
This January, I will travel to San Francisco to practice Baroque Spanish organ music on historic reproductions of appropriate Spanish organs in preparation for a summer trip to Spain. The organs are tuned in meantone and feature brilliant trumpet ranks, drums and even bird sounds.
CIGSIE Recipient, 2011

Skritter
Students: George Saines | Nick Winter | Scott Erickson
Skritter is the answer to learning Chinese and Japanese vocab.
Storybooks for Sustainability
Students: Amanda Medress
One recent grad empowers the next generation of environmental stewards, one storybook at a time.
The Tank Space for Performing Arts
Students: Alexander Christie '09
The goal is to experience the inner workings of non-profit organization management and arts production and programming. I'm hoping to open a similar performance space in the future. The venue I am interested in creating would function as a performance space and also a larger organization that would support ventures including touring concert series, recording projects, and educational extensions.
Internship Recipient, 2008

One World, One Rope
Students: Michael Fry
One World, One Rope teaches jump rope to children in Tanzania and Kenya, using it as a means of fostering confidence, teamwork, and leadership, and providing an infrastructure in which participants can succeed, develop healthy lifestyles, take on leadership roles and strengthen social ties.
Fellowship Recipient, 2009

Picky Bars
Students: Ty Diringer '14
Since private sector startups provide a testing ground for the acquisition of meaningful entrepreneurial and life skills, I am interning at Picky Bars, a small start-up company in Eugene, Oregon. The company makes and sells gluten- and dairy-free snack bars. The internship is an ideal opportunity to learn about marketing a niche product within a year of its conception. I have been tasked with improving the company's marketing strategy and the website. My current goals are to cement the company's personality, increase the number of hits the website receives, and heighten the name recognition of the company.
Creativity Fund Recipient, 2011

Summer School Program in China
Students: Yinyu Zhan '15
Our summer school program is a one-month-long project that is supposed to take place this summer in Guangzhou, China. Xi Chen, Jie Sun, and I will be the three members principally in charge of the program's operation. The end of this program is to equip disadvantaged emigrant students with the motive to learn and explore. We understand that interest is one of the most powerful forces that encourage learning. Therefore, by providing a series of eye-opening classes, we hope to prompt students to discover their academic or professional interests, and consequently, motivate them to achieve their academic goals.
Creativity Fund Recipient, 2012

Entrepreneurship Scholars 2010
Students: Francesca Krihely
Entrepreneurship Scholars Project: Queens Community Media Center promotes media literacy through the production of community journalism.
NU-DDEMsys and Automated Histology
Students: Vince Alessi
The Oberlin Creativity and Leadership fund has supported me in the production-prototyping of an innovative histological device, and the consultant-aided design of electrical componentry associated with the continued development of my concept for a Networked Utility Dynamic Demand Energy Management system, aka, the NU-DDEMsys.
Music Education Research and Outreach in Europe
Students: Lauren Manning '12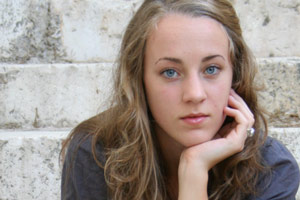 I will go to Denmark to research the world-renowned Danish music education system, then travel to Holland to visit the Musicians Without Borders headquarters and receive training in conducting workshops and using music as a means to heal the wounds of conflict.
CIGSIE Recipient, 2011

Licensing an Innovative Automated Histological Slide-Mounting Technology
Students: Vincent A. Alessi | Daniel Abramson
The primary goal of our project is to license the technology behind our innovative patent-pending histological device, which provides a mechanism for automating the process of mounting histological samples onto glass slides.
Helping Oberlin Maintain Oberlin (H.O.M.E.)
Students: Poy Winichakul
Helping Oberlin Maintain Equity, Inc. (HOME) is a local nonprofit organization dedicated to helping Oberlin residents access comprehensive foreclosure help resources.
Paper City
Students: Andrés Feliciano
Paper City is a documentary feature film about the American Dream, from the perspective of adolescent youth in the city of Holyoke, Massachusetts. By raising consciousness around key racial, economic, and social justice issues, Paper City hopes to spark a national movement. The film's rough cut will be screened to closed audiences in Holyoke, Hampshire College, and Oberlin College by May of 2012, preceding production of a final cut, for which we will raise funds to create a website, attempt a festival circuit, build a curriculum for school use, and then publish online as a public asset.
Creativity Fund Recipient, 2012

Project High School
Students: Shuangshuan (Amy) Liang
Project High School is a youth league which provides high school students with a more colorful extracurricular life and works as a resource center to coach students on holding their own school events and programs.
Chamber Music in Italy
Students: Avery Waite | Lisha Gu | Yejin Lee
Tau Recording Project
Students: Dylan Messina '12 | Daniel Walden '12 | David Bird '12

We are collaborating on recordings of newly-composed music for cello. We will perform and record the pieces, offer the mixed recordings online as high-quality downloads, and produce 12" vinyl records. This project will serve as a basis for our ultimate goal of organizing and establishing a record label, Tau Records.
Creativity Fund Recipient, 2012

Conflict Resolution and Outreach in Rural Kenya
Students: Steve Bii
Fostering entrepreneurial ventures that cross ethnic boundaries through comprehensive conflict resolution.
Valley Community Kitchen
Students: Emily Arons
Valley Community Kitchen aims to promote economic development in the Coal River Valley of southern West Virginia by supporting food entrepreneurship.
Internship: Oberlin Street Law
Students: Allison Swaim
Creating sustaining partnerships and launching a radio initiative.
Freelance Makeup Artistry
Students: Alani Gaunt '10
Upon graduation from Oberlin College, I intend to establish myself as a self-employed, freelance makeup artist. I see makeup artistry as means of storytelling. All of our personalities, experiences, and emotions leave their mark on us, affecting the way we hold our faces and bodies, the way we style and present ourselves, the condition of our bodies, and the texture of our skin. Makeup is the art of creating and shaping these markers of identity through the painting and sculpting of the body.
Creativity Fund, 2010

Research and Networking for Projects in Poetry
Students: Ryan Magiera '12
My idea is to launch a poetry publishing press where the poems and authors published are chosen by randomly selected readers. With the Creativity Fund, I will be traveling to New York and San Francisco to conduct research, visit publishing houses, meet alumni and people of interest, expand my network, and test my ideas through an online format in order to best prepare to launch my venture.
Creativity Fund Recipient, 2011

Record Wreckers
Students: Kaitlyn Price '13 | Greg Schram '14 | Bridget van Breeman '12
"Record Wreckers" combines the gameplay of traditional tower defense games, one of the most popular game types on the mobile markets, with the ambience of the also very popular music game genre. The core mechanics of the game have been reimagined to focus on digital music layering, while still maintaining the concepts that make tower defense games popular in their own right. This game will be released for Android phones and iPhones. We will differentiate ourselves by creating a game that will combine two of the most popular genres of mobile games today (music and strategy) into a new, immersive experience for the average mobile gamer.
Creativity Fund Recipient, 2011

Lynch Community Garden Project
Students: Hillary Neff '13 | Rachel Manning '14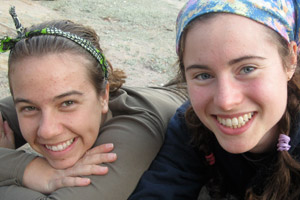 The Lynch Community Garden project aims to empower a small coal-mining community that has little access to fresh produce. We will start a garden that will allow residents to work together to grow their own food and provide youth with an alternative activity to risky behaviors. After the initial setup in the summer of 2012, the garden will be maintained entirely by Lynch residents, as we believe they have the power to create positive change in their own community. We hope the garden will offer Lynch residents fresh, local produce and healthy outdoor activities for decades to come.
Creativity Fun Recipient, 2012

Jazz Quartet Tour
Classical Recording Assistantship
Students: Garrett Openshaw
geakStudios
Students: Gregory Solow '10 | Christopher Plumb '10 | Eliot Lesar '10
The game industry is broken. Financial obligations to blockbuster games see large publishers discourage innovation and release endlessly similar products. Audiences not serviced by these products are ignored, passed over in the system's momentum. geakStudios addresses these problems by allowing the desires of the user, rather than the ego of the designer, to determine game creation.
Creativity Fund Recipient, 2010

New Music; New Audiences
Students: Rafiq Bhatia '10
The New Music; New Audiences project is dedicated to developing a model for increasing access to jazz performances by simultaneously cultivating young audiences and ensembles.Working with presenters, schools, community organizations, and new media platforms, we will strive to create sustainable infrastructure in communities across America that reinvigorates enthusiasm for jazz among young people. By harnessing the available energy and capacity of emergent ensembles, we plan to provide the kind of spark that young audiences need to get interested in this music, as well as the connectivity necessary to sustain their interest over the long term.
Creativity Fund, 2010
CIGSIE Grant Recipient, 2010

Kenya Reads
Students: Peterson K. Njamunge '14 | Shauna Godfrey '14
Kenya Reads is a literacy project that seeks to establish the first shared inter-school library in the remote Kiamaina slum of Kenya. This will improve the academic standards in the region and also enable deprived students to compete better nationally, opening them up to more educational opportunities such as high school scholarships. In Kenya, a single national examination score determines the pupils who get offered the limited secondary school places. The initiative will also be purging gaps between conflicting tribes by facilitating Pamoja reading sessions which will promote meaningful interactions between different ethnic groups.
Creativity Fund Recipient, 2012